Author Tags:
Indigenous Law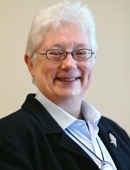 Dianne Heather Raven, QC, is a member of the Brokenhead Ojibway Nation in Manitoba. She received her law degree from UBC in 1985. She later became the first Indigenous person to become a senior administrator in a Canadian common law faculty when she was appointed Associate Dean of the University of Victoria faculty of law in 2009. Raven joined the Faculty of Law in 1992 after practising employment and labour law in Vancouver. She taught in the Faculty of Law at the University of Victoria until 2018. She was accorded Queen's Council by B.C. Attorney General Shirley Bond. Along with being a legal educator, she is a commercial and labour law expert and serves as a role model for Aboriginal law students. She has served on the Victoria Foundation, British Columbia Police Commission, British Columbia Public Service Appeal Board, Law Foundation of British Columbia, Vancouver Foundation, University Senate and President's Advisory Committee on Indigenous Education.
Raven has co-authored a book on the Calder Case with Hamar Foster and Jeremy Webber.
BOOKS:
Let Right Be Done: Aboriginal Title, the Calder Case, and the Future of Indigenous Rights (UBC 2008) with Hamar Foster and Jeremy Webber.
ILMBC2